Why do you need a swimming pool inspection?
Everyone cannot deny the fact that home inspection is an integral part of the home purchasing process. It is to ensure that the house a buyer is trying to purchase is still in good condition. Also, it will help both the buyer and seller know what to do during the negotiation.
So if the house has a swimming pool, a buyer needs to call a home inspection company to assess the swimming pool and its area. It is to make sure that the swimming pool is safe for everyone to swim and walk around. It is also to see if there are any significant or minor repairs needed for the swimming pool.
You need to know that the findings and recommendations during the swimming pool assessment will help both the buyer and seller on what to do with it. It can also help the buyer and seller decide on the selling price of the house.
How does home inspection work?
A home inspector assesses the swimming pool by checking not just the pool itself but the entire pool area, including the pool deck and the areas near it. The inspector will assess if the pool has enough security and safety measures around it, like checking the fencing, the foundation if there are any leakages and many other factors.  Other pool parts will be inspected, such as the diving board, filters, pumps, heaters, plumbing, and other pool electrical components. Once the swimming pool assessment is finished, there will be a summary report that includes the findings and recommendations to help you decide what to do with the swimming pool.
Our inspections include the following services:
Interior finish materials
Decks, steps and coping
Pumps, motors, blowers, skimmer, filter, drains, heaters (including describing the energy source), automatic safety controls, gauges, visible piping and valves
Cleaning system
The water supply system to ensure there are no cross connections
External bonding of the pump motors, blowers, heaters and other equipment
Operation of underwater lighting, ground fault circuit interrupters, conduit, visible electrical components and timer assemblies
Diving boards, slides, handrails and ladders
The presence or absence of child safe barriers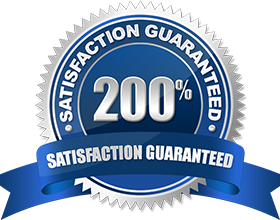 schedule an inspection today
Great job with training. Wish they were in the Buffalo area
Carlos was excellent and very professional! Answered all of our questions and did a thorough job. Would recommend!
I highly recommend The Inspection Boys. We had Quincy Jones and he was great! He was a sweetheart, punctual, thorough, answered all of our questions and did an amazing job with the inspection. We also got the detailed report very quickly. Very happy with our experience.
delarno tuwroh
2021-08-20
Very thorough and impressive turnaround time.
Denise Hibbert
2021-08-20
Great CE class from Brigitte Malik & the Inspection Boys. Very informative
NEW YORK
Central Suffolk County
East Suffolk County
Western Suffolk County
Nassau County
East Islip
Great River
Jamaica
Miller Place
Port Jefferson
Ridge
Bayport
Sayville
South Hampton
Stony Brook
Westhampton
Elmont
Hicksville
Oyster Bay
Massapequa
Great Neck
Jackson Heights
Flushing
Far Rockaway
Smithtown
FLORIDA
Broward County
Coconut Creek
Hollywood
Pompano Beach
Fort Lauderdale
OHIO
PENNSYLVANIA
Poconos – Corporate Headquarters