How to Test Air Quality in the Home
The quality of the air you breathe can contribute to health problems like asthma and allergies. And it's not just outdoor air quality that exposes us to pollutants. The World Health Organization (WHO) says 9 out of 10 people worldwide regularly breathe polluted air. And as many as 93% of children under 18 are living in environments with pollution concentrations that exceed WHO safe air quality guidelines.¹
You can't always control the pollution outside, but you can ensure better health for your family by improving indoor air quality. That starts by identifying levels of indoor contaminants and finding ways to restore good air.
schedule an inspection today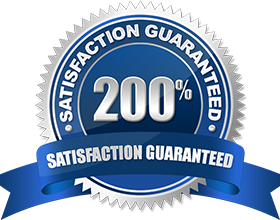 Great job with training. Wish they were in the Buffalo area
Carlos was excellent and very professional! Answered all of our questions and did a thorough job. Would recommend!
I highly recommend The Inspection Boys. We had Quincy Jones and he was great! He was a sweetheart, punctual, thorough, answered all of our questions and did an amazing job with the inspection. We also got the detailed report very quickly. Very happy with our experience.
delarno tuwroh
2021-08-20
Very thorough and impressive turnaround time.
Denise Hibbert
2021-08-20
Great CE class from Brigitte Malik & the Inspection Boys. Very informative
NEW YORK
Central Suffolk County
East Suffolk County
Western Suffolk County
Nassau County
East Islip
Great River
Jamaica
Miller Place
Port Jefferson
Ridge
Bayport
Sayville
South Hampton
Stony Brook
Westhampton
Elmont
Hicksville
Oyster Bay
Massapequa
Great Neck
Jackson Heights
Flushing
Far Rockaway
Smithtown
FLORIDA
Broward County
Coconut Creek
Hollywood
Pompano Beach
Fort Lauderdale
OHIO
PENNSYLVANIA
Poconos – Corporate Headquarters