Best Pompano Beach, Florida Home Inspection
The Inspection Boys are now on the full gear in providing excellent home inspection services such as mold inspection, assessments, water-quality inspections, and radon inspection for the people of Pompano Beach, South Florida.
Here are some interesting fast facts about Pompano Beach, FL
Pompano is derived from the Florida Pompano (Trachinotus carolinus), a fish found off the Atlantic coast. Pompano Beach is a city in Broward County, Florida, United States, along the coast of the Atlantic Ocean, just north of Fort Lauderdale. It has an estimated population of 112,118 and is famous as the Goodyear Blimp Spirit of Innovation home.
There are a lot of cool things to do in Pompano Beach. from relaxing on the beach to fine dining and terrific shopping; this city has it all. It is also known for its excellent boating and fishing, accentuated by an offshore living coral reef accessible to scuba divers and snorkelers. Anglers and families flock to the 1,000-foot-long municipal fishing pier, beachside playgrounds, grills, and picnic tables.
We're committed to providing excellent home inspection service to the people of Pompano Beach, South Florida.
We offer the following home inspection services:
Property and Site
Structure and Foundation
Electrical
Plumbing
Roofs and Attics
HVAC
We're focused on delivering remarkable home inspection services to our clients. We offer a refund guarantee of up to the original home inspection value by paying for another home inspection of their choice if we failed to meet their expectations.
We promise that our services are top-notch, and we will never let down those who choose to trust and believe our service.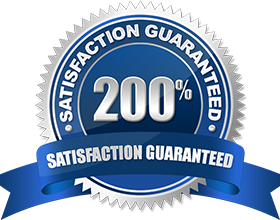 schedule an inspection today
Great job with training. Wish they were in the Buffalo area
Carlos was excellent and very professional! Answered all of our questions and did a thorough job. Would recommend!
I highly recommend The Inspection Boys. We had Quincy Jones and he was great! He was a sweetheart, punctual, thorough, answered all of our questions and did an amazing job with the inspection. We also got the detailed report very quickly. Very happy with our experience.
delarno tuwroh
2021-08-20
Very thorough and impressive turnaround time.
Denise Hibbert
2021-08-20
Great CE class from Brigitte Malik & the Inspection Boys. Very informative
NEW YORK
Central Suffolk County
East Suffolk County
Western Suffolk County
Nassau County
East Islip
Great River
Jamaica
Miller Place
Port Jefferson
Ridge
Bayport
Sayville
South Hampton
Stony Brook
Westhampton
Elmont
Hicksville
Oyster Bay
Massapequa
Great Neck
Jackson Heights
Flushing
Far Rockaway
Smithtown
FLORIDA
Broward County
Coconut Creek
Hollywood
Pompano Beach
Fort Lauderdale
OHIO
PENNSYLVANIA
Poconos – Corporate Headquarters