Best Fort Lauderdale, Florida Home Inspection
The Inspection Boys are presently serving the residents of Fort Lauderdale, Florida, and other neighboring locations with top-notch home inspection services that people will love. We have a wide range of home inspection services—mold inspections, assessments, drone inspections, and photography. Our home inspection services are unique that people will not regret having.
Here are some interesting fast facts about Fort Lauderdale, FL
Fort Lauderdale is a city located in Florida, which is 40km north of Miami. It has the largest population among all cities of Broward County. It has an estimated population of 182, 437.
One important thing people should about Fort Lauderdale is that it is a popular tourist destination and Yachting Capital of the World, and it has a year-round temperature of 75.5 °F (24.2 °C). Fort Lauderdale, Florida recorded 13 million overnight visitors last 2018. It is a must-visit place when you are around Florida.
Fort Lauderdale is named after series of forts finished by the United States during the Second Seminole War. The forts got their name from Major William Lauderdale, the younger brother of Lieutenant Colonel James Lauderdale. The city's development only started after 50 years when the forts were abandoned at the end of the conflict.
The amazing team of The Inspection Boys is more than excited to serve the people of Fort Lauderdale, Florida by providing premium home inspection services that people can rely on. The people of Fort Lauderdale can bank on the experience and good reputation of The Inspection Boys in providing excellent home inspection services.
We offer the following home inspection services:
Property and Site
Structure and Foundation
Electrical
Plumbing
Roofs and Attics
HVAC
It is the primary goal of The Inspection Boys is to give excellent home inspection services to meet our clients' expectations, and we guarantee a refund of up to the original home inspection value by paying for another home inspection of their choice if we fail to meet our promised top-notch service.
We assure everyone that our home inspectors have the training and experience in doing home inspection services, and people will not be disappointed in our home inspection services. So what else are you waiting for? You can talk with us if you want to avail of our home inspection services.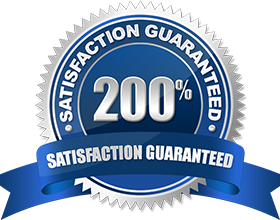 schedule an inspection today
Great job with training. Wish they were in the Buffalo area
Carlos was excellent and very professional! Answered all of our questions and did a thorough job. Would recommend!
I highly recommend The Inspection Boys. We had Quincy Jones and he was great! He was a sweetheart, punctual, thorough, answered all of our questions and did an amazing job with the inspection. We also got the detailed report very quickly. Very happy with our experience.
delarno tuwroh
2021-08-20
Very thorough and impressive turnaround time.
Denise Hibbert
2021-08-20
Great CE class from Brigitte Malik & the Inspection Boys. Very informative
NEW YORK
Central Suffolk County
East Suffolk County
Western Suffolk County
Nassau County
East Islip
Great River
Jamaica
Miller Place
Port Jefferson
Ridge
Bayport
Sayville
South Hampton
Stony Brook
Westhampton
Elmont
Hicksville
Oyster Bay
Massapequa
Great Neck
Jackson Heights
Flushing
Far Rockaway
Smithtown
FLORIDA
Broward County
Coconut Creek
Hollywood
Pompano Beach
Fort Lauderdale
OHIO
PENNSYLVANIA
Poconos – Corporate Headquarters