If you are a first-time home buyer, you may be wondering what to expect during the home inspection process. Don't worry – we're here to help!
We will provide some tips on what you need to know about home inspections. Keep these tips in mind as you prepare for your upcoming inspection, and you will be sure to have a smooth experience.
Tips to help you prepare for your home inspection:
Get to know your home inspector before the inspection.
This will help you feel more comfortable during the inspection process and can give you confidence that your inspector has the experience and expertise to conduct an accurate assessment.
Why the need to know the home inspector? Because a home inspection is the first step towards buying a house. So, you need to have complete trust in your inspector and know that he can be able to conduct an accurate inspection so as to avoid any costs that might arise from future repairs.
Quick tip on what to look for in a home inspector.
When choosing a home inspector, it is important to do your research beforehand. This can involve reading reviews online and asking for referrals from friends or family members who have recently purchased a home.
Two important factors to consider:
A home inspector has certifications or specialization in specific property types. For example, if you are purchasing a two-story house, it is important to find an inspector who has experience working with similar properties.
The inspector has experience conducting home inspections and is familiar with common defects in construction. This will give you added confidence that your inspector knows what to look for and can conduct an accurate assessment of your home.
In general, it is also crucial to work with a home inspector who is honest and trustworthy, as this will give you peace of mind throughout the inspection process and beyond. With these tips in mind, you are sure to find a qualified home inspector that will give you confidence
Make sure you are available on the date of the inspection.
It's important that you are present during the inspection process so that you can ask any questions or address any concerns with your inspector.
Additionally, it is also a good idea to be present in case your home has any special considerations – for example if it is located near a busy road or railroad tracks. Your inspector may need your input or specific information about the home to ensure a thorough and accurate assessment.
Be prepared to walk through the property with your inspector. During the inspection, your inspector will be checking every nook and cranny of your home to identify any potential problems or safety hazards. As such, you will want to be prepared to walk through the property with him and answer any questions he may have.
Be prepared to show the inspector around the house. In particular, you will want to pay close attention to issues like electrical wiring, plumbing, and structural damage. These can be difficult to spot on your own, so it's important that you are ready to point these out as they come up during the inspection process.
Remove all personal belongings from the property.
While it can be frustrating to have to do this, it is necessary for the home inspection process. This will ensure that your inspector has full access to all areas of the property, and can conduct a more thorough assessment.
You also need to be sure that your privacy is not exposed. Private belongings are usually valuable, so it would be wise that they are protected from being lost.
Make sure the house is clean and free of clutter. This may sound like an obvious tip, but it's important that you give your home a thorough cleaning before the inspection. This will ensure that your inspector is able to focus on the condition of the property, rather than any dirt or clutter that has accumulated over time.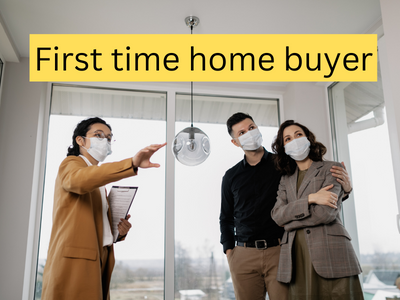 Get a copy of the inspection report after it is completed.
Once your inspection is finished, be sure to request a copy of the report from your inspector. This will give you peace of mind that any issues or concerns noted during the inspection process are being properly addressed.
Talk with the inspector. If you have any questions or concerns about the inspection report, be sure to contact your inspector to discuss them further. He will be able to provide valuable guidance and help you understand what your next steps should be as a home buyer.
Follow up with the inspector after the inspection is completed. This will give you a better understanding of the home's condition and any potential issues that need to be addressed moving forward. With the help of your inspector, you can feel confident in your decision to purchase your dream home.​
What are the important things found in the home inspection report?
The home inspection report typically contains a detailed assessment of the property, including any issues or concerns related to the condition of the structure, electrical wiring, plumbing systems, and more. It may also include information about any special considerations that are specific to your home, such as noise exposure from a nearby road or railroad tracks.
Additionally, it often includes recommendations for repairs or upgrades that may be needed in order to maintain the safety and integrity of your home over time. Overall, the home inspection report is an essential tool for first-time home buyers as it provides important insights into the condition of the property and helps guide their decisions moving forward.
Make arrangements for any repairs or deficiencies noted in the report.
Once you have reviewed the home inspection report and understood the issues that need to be addressed, it's time to start making considerations for any necessary repairs before buying the property. It should be considered during the price negotiations.
The last tip for home buyers is to remember that an inspection is a great way to learn more about your new home. Focusing on the tips above will help you get the most out of this process, so you can feel confident in your decision to purchase a property. Whether you are buying your first home or your fifth, conducting a thorough and accurate home inspection is essential for every buyer. With the right preparation and guidance from your inspector, you can rest easy knowing that you have made the best possible investment for yourself and your family.​
Home inspections are an important process for every home buyer. By following the tips above, you can be sure to get the most out of your inspection and feel confident in your decision to purchase a property.
Remember, an inspector is a great resource who can help you understand any potential issues with the property and guide you through the repair process. With their help, you can feel confident in your choice to buy a home and make memories that will last a lifetime.